About Ford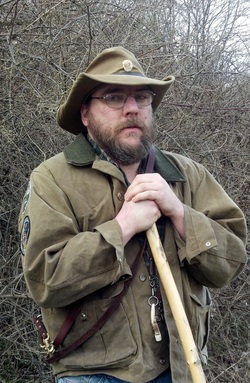 _
Bob Ford has lived all but three years of his life in the hills of Pennsylvania. The three exile years were spent attending seminary at The Methodist Theological School in Ohio where he lamented the lack of topography that characterizes the central portion of the Buckeye state. He purchased his first beagle for $75 in 1985 with money earned delivering the Erie Sunday Times. This first beagle committed Ford to the company of hounds, and has resulted in a life that has gone to the dogs.
Bob has hunted rabbits and hare throughout the country, ranging from Northern Alabama to the Quebec border, and he is always looking for new places to hunt and new species of rabbits and hare for his hounds to pursue. He is an ordained pastor in the Susquehanna Conference of The United Methodist Church and currently resides in State College, PA. Ford believes that American-made, double barrel,16 gauge shotguns from the previous century are the best firearms available to the small game hunter, and that few things compare to the sound of a pack of beagles chasing rabbits on morning dew in a foggy valley. He writes a monthly column for the American Beagler, Better Beagling, and Hounds and Hunting.
Bob is an active member of the Outdoor Writers Association of America, The Association of Great Lakes Outdoor Writers, and the Pennsylvania Outdoor Writers Association. He has won Excellence in Craft awards for humor and hunting.
---
Contact Bob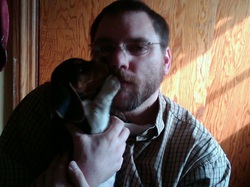 _
If you want to contact me online, please send an email to beaglebard@gmail.com. If you prefer to order a book the old fashioned way, that's works great--Ramey is a small enough town that we have to go to the post office to get our mail (no home delivery) and I always take a few books with me for orders that are in P.O Box 30. I always appreciate talking to other beaglers, and I love hearing from people who read my articles in the magazines. There was a time when almost everyone had a hunting beagle, we are now a scattered group of enthusiasts, and the internet helps beaglers find one another. Email and snail mail can be sent to:
Bob Ford
P.O Box 30
Ramey, PA
beaglebard@gmail.com
You can also like Beagle Bard (Bob Ford) on
Facebook
.
---
Have beagles, will travel...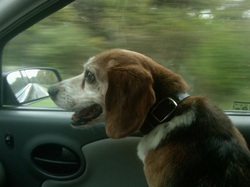 It is always a thrill to go on the road and hunt some species of rabbit or hare that is rare to Pennsylvania (snowshoe hare) or absent altogether. Where many hunters travel the country to chase antlers, Bob prefers to hit the road in pursuit of hound music and bunnies. He has been as far south as the swamp rabbits of Alabama and as far north as the Quebec border chasing hare.

---
Book Signings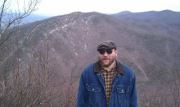 Hey, Bob loves to get out and do book signings. He has appeared at various bookstores, churches, and hunting organizations. As a preacher he is accustomed to speaking and is available for events such as church fundraisers, beagle club functions and sportsmen group activities. Wild game dinners are a favorite destination. Send him an email if interested....beaglebard@gmail.com.
---