About Beagle Tales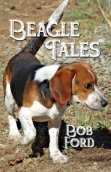 Beagle Tales is a compilation of Bob's humor stories about beagles, rabbit hunting, family life, and his role as a pastor. These articles all appeared in Better Beagling magazine, and Ford's writing is both funny and at times sentimental. Beaglers, hunters, and dog owners in general will easily relate to the subject matter of the book. Much of the humor involves his ministry as it relates to hunting dogs and rural life. Beagle Tales has much to say about life and uses beagles as vehicle to tell those stories. The author has hunted over Beagles from Alabama to the Quebec border and is always looking for new species of rabbits and hare for his hounds to pursue.

---
Beagle Tales 2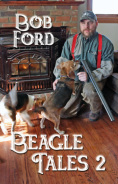 _
Beagle Tales 2
. "Witty wisdom gleaned from many early mornings with gun in hand, dogs at his side, quietly and contemplatively awaiting his quarry..." The Publisher
This is book two of Bob Ford's series. Alexis Morrison is the illustrator. More stories of the loveable beagle that is as pleasant in the house as in the field. The stories in Book 2 all appeared in The American Beagler, Hounds & Hunting, and Better Beagling. Ford's humor is geared not just to rabbit hunters, but sportsmen and dog lovers of all types.
---
Beagle Tales 3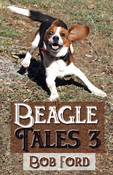 Beagle Tales 3. This third installment of Ford's short stories mixes a love for the hunt and a thorough appreciation of the beagle as a cherished pet. Whether he is navigating the wild lands looking for rabbits or the wilder terrain of human relationships, the author is always looking for the important things in life and casting them in a humorous light. Beagles and rabbit hunting are featured prominently in these collected essays, although the tales of the hunt are often a medium to tell a more profound story. Laugh along with his nostalgic remembrances of childhood, unique perspectives on life today, and the joys of living with hunting house beagles. Bob Ford is an Excellence in Craft winner in humor for the Outdoor Writers Association of America.
---
Beagle Tales 4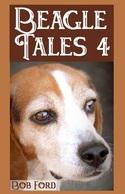 Beagle Tales 4 contains seven award-wining stories from the Outdoor Writers Association of America. The Beagle Bard sings the praises of the merry beagle while also being honest about the unique challenges of living with a pack of house hounds that seem to divide their time evenly between chasing rabbits and stealing food. As always, Ford provides nostalgic remembrances of childhood and provides his humorous commentary on modern life.
---
NEW RELEASE: Beagle Tales 5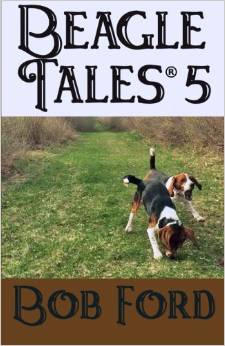 ---